I'm no artist, but I know good art when I see it. And when I see it, I aspire to create gorgeous little
dongxi
* to adorn my own life.
Dick Blick Art Lessons
is inspiring. It's a collection of lessons for making beautiful things out of art supplies -- supplies that Dick Blick really, really hopes you'll purchase from them.
Let's see what we have here: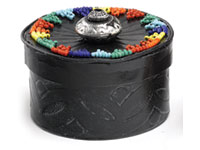 Oh, that's ingenious. It's an African Embossed Leather Box. I think I'll make one of those.
Oh! Oh! Here's something else: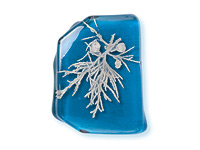 It's Glass Fossils! I'll make two of those!
It's pretty much an endless supply of inspiration for artists and wannabes.
Tell me about your favorite art resource by clicking that Comments link below! Inspire me!
*
Dōngsyi
(東西). A word you should know. It means East-West. More significantly, it means "things,"
tchotchkes
.