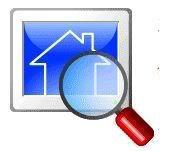 Did I mention I have eight kids? That's right. Five sons, two daughters, and my baby: an HP Pavilion laptop. I've
killed
said goodbye to about a dozen notebook PCs over the past two decades, but it wasn't always hardware failures that sent them packing. At least twice, it was because a virus snuck through while I was on deadline. Anti-virus subscriptions lapse, time's short, and pow! I'm buying a new computer.
But no more. Now I have great antivirus software that never expires. It's free, it's fabulous, it's
TrendMicro Housecall
. Oh, and you last three people who connect to the 'Net via dial-up? Sorry. You're out of luck. But for the rest of us, Housecall is a lifesaver. Thank you, Trendmicro. I love you!
Tell me your best anti-virus tricks by clicking that comment button one line down.