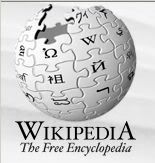 My favorite
avoidance activity
: Editing
Wikipedia
. Each time I edit, I get the sense I've made the world a little bit better. And every time I start playing Wikipedia, I get just a little bit smarter.
Wikipedia is inherently unreliable, of course. (cf,
Michael Scott's thoughts on Wikipedia
.) And I'd never quote it in public. But it's nearly always my go-to place for getting general background information on an unfamiliar topic.
Which online resources do you use for research?